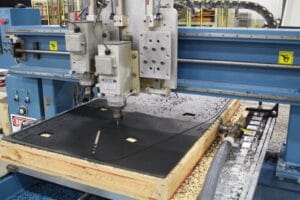 NPI is the Midwest leader in CNC plastic machining. For customers needing tight tolerance trim on custom vacuum formed plastic parts, CNC plastic machining is available on one of five five-axis CNC in our plastics manufacturing facilities.
Our five axis machines all have 48" of "Z", meaning we can trim a part as tall as 45" and a length of almost 120" and a width up to 60" depending on design.
For customers needing one dimensional "flat rout" type parts, NPI has three three axis CNC's which can rout and drill flat plastic sheets 50" x 50" and up to 1" thick. CNC plastic machining on one dimensional "flat rout" parts are commonly used in marine and restaurant fixture bottom seating and are also often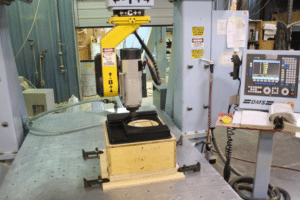 custom thermoformed after they have been through the CNC plastic machining process.