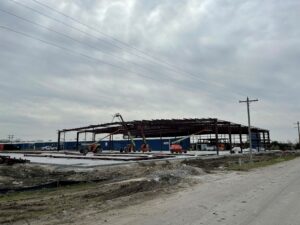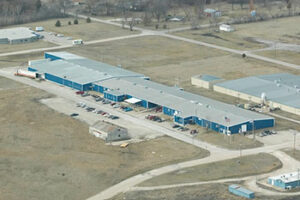 Neodesha Plastics, Inc. (NPI) is a privately held, successful custom vacuum forming and thermoforming plastics manufacturer – strategically located in the heart of America, in beautiful Southeast Kansas. Founded in 1969 by Kenneth W. Peitz, the business still thrives under the Peitz family with the hard work of a multitude of long-time employees. For more than 40 years, NPI has been big enough to serve the nation, yet small enough to be responsive.
Neodesha Plastics, Inc. prides itself by providing high quality custom plastics products "Made in the USA". NPI has stood by this philosophy for more than 40 years – making it the most competitive and successful manufacturer of plastic parts in the Midwest.
At NPI, we believe technology is the key to our future. Continuous investment and turnkey service allows our customers the ability to take an idea from a CAD file and turn it into reality quicker than you or your engineers ever imagined. We look forward to operating our state-of the-art technology and transforming your files into CNC patterns, fiberglass or aluminum production tooling.
NPI's advanced technology combined with our astute knowledge of materials gives customers the opportunity to move to the top of their class. Our expertise includes superior knowledge of materials such as TPO, TPE, ABS, HMPE, Royalite, Kydex, Boltaron, Solarkote and Luran. NPI also provides foil laminates, either decorative or real chrome, over ABS. Our customers also have the choice of custom-matched metal flake colors capped with clear acrylic. NPI understands your success is our success – that is why we build relationships, not customers.
Contact us today to see how NPI can fit into your business plan.