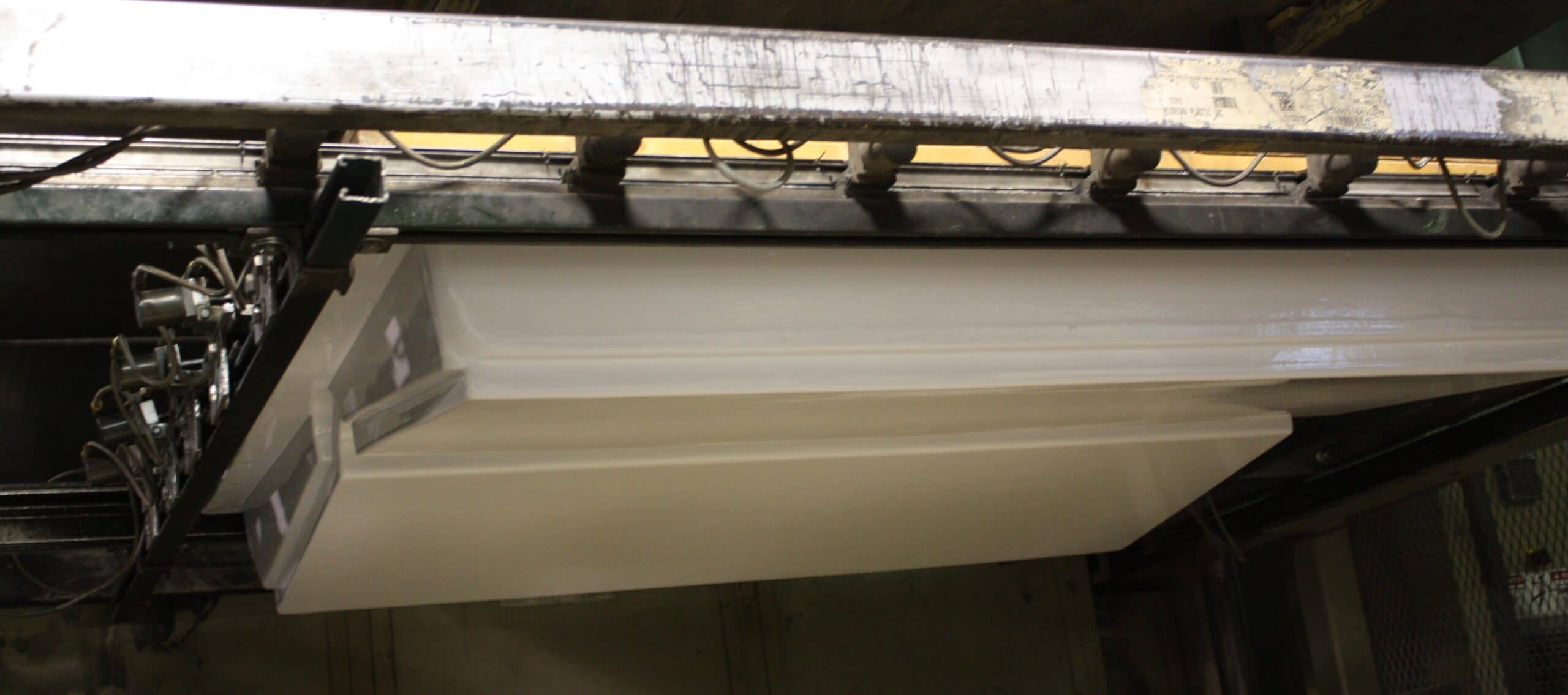 Custom plastic thermoforming is a multifaceted plastics technique using two givens…heat and plastic. Neodesha Plastics has the heat and the plastic in place, but where we go from there is determined by the custom thermoformed parts the customer wants. Our most common custom thermoforming technique uses a vertical oven to heat plastic until supple and then that plastic is "sandwiched" between a two piece fixture and left to cool until it retains its shape.
For custom thermoformed parts, Neodesha Plastics also has a wide array of wire and cowel rod benders used to shape sheet plastics, most commonly in a straight line. Sheet plastic is laid atop the wire or cowel rod until the area is again supple and then laid on a fixture with the desired angle and allowed to cool to retain its shape.
NPI has many customers that have turned to custom thermoforming to get a more consistent wall thickness.